New York City (NYC) is known for many things, but perhaps it is most popular due to its status as a fashion powerhouse. In fact, NYC is ranked second in Pulse's list of the top fashion capital cities in the world, falling just behind Paris.
What reinforces this is the fact that NYC has a number of fashion-forward communities. And the greatest of them all is the famous Garment District, a Manhattan neighborhood, which is the birthplace of many global fashion brands.
Garment District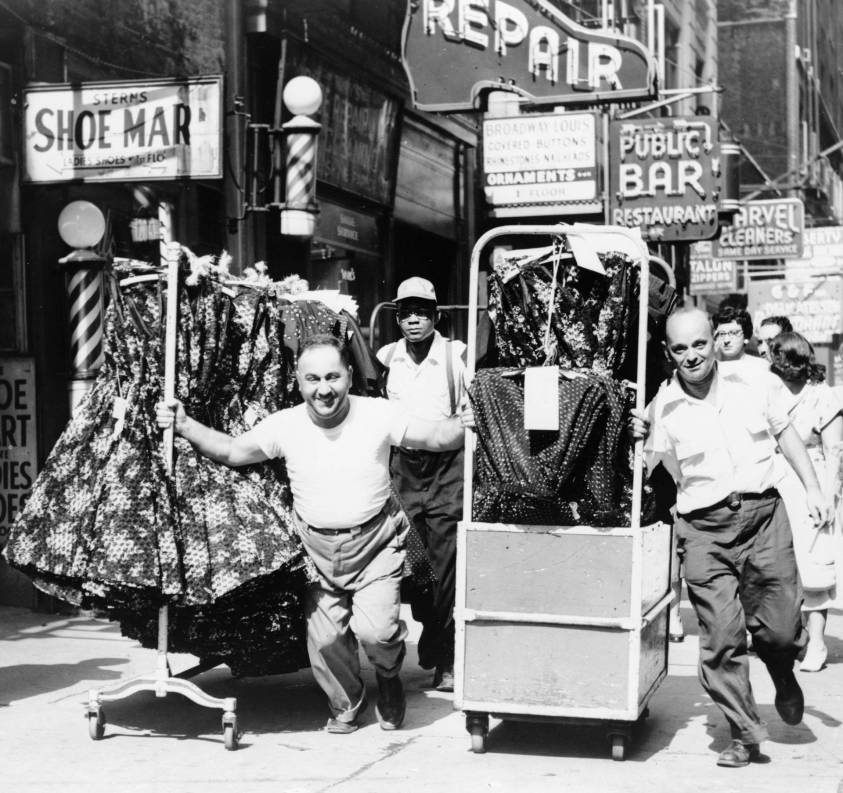 The Garment District is located between 5th and 9th Avenue in Midtown Manhattan. Since the 1930s, it has served as the center of fashion in the city, where you'll find the headquarters for household names like Oscar de la Renta, Liz Claiborne, and Calvin Klein. It's full of showrooms, production facilities, warehouses, and wholesalers.
Moreover, its reputation for being a high-class neighborhood has led to it becoming one of the most luxurious in the entire city. Business Insider lists the Garment District as the third most expensive neighborhood in all of New York, as real estate in this part of Manhattan goes for approximately $2.33 million. In comparison, Yoreevo reports that the average sales price for apartments in the city is $1.12 million, which is also way above the national average. This means that properties in Garment District are over $1 million more than most city averages. And it's not hard to see why when strolling through the neighborhood, marveling at the wonderful buildings and distinctive architecture. 

So if you're in town for a visit, here's how you can go about exploring the famous Garment District.

Culture Espresso
Start your day off right with a cup of joe at the Culture Espresso on 36th Street. The cold brew is a local favorite, especially when it's paired with chocolate chip cookies fresh out of the oven.

Fashion Walk of Fame and Mood Fabrics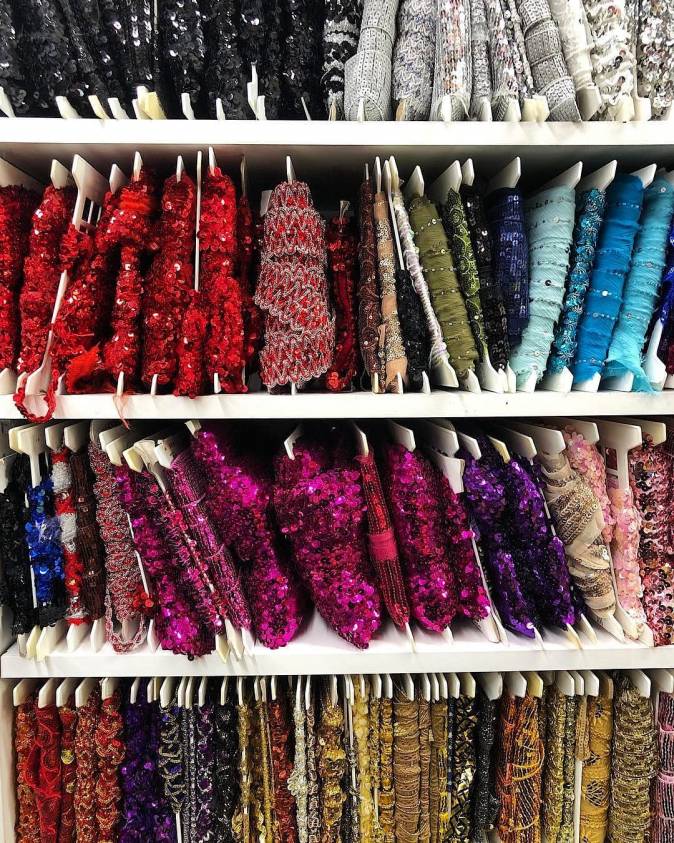 Hollywood may have the Walk of Fame honoring world-famous entertainers, but Garment District's own version celebrates fashion innovators like Marc Jacobs, Diane von Furstenberg, and Donna Karan. Afterward, you can stop by the famous Mood Fabrics. It is textile heaven for aspiring fashion designers with three floors full of materials including different varieties of silk, velvet, cotton, wool, spandex, leather, fur, and every other fabric imaginable. Oh, did we mention that it's also Project Runway's main supplier?
Dig Inn
Dig Inn hits the spot for a light yet tasty lunch. The stylish restaurant at 1407 Broadway promotes sustainable farming practices and sources their food locally, so you can be assured that the food is always fresh.
19th-20th Century Architecture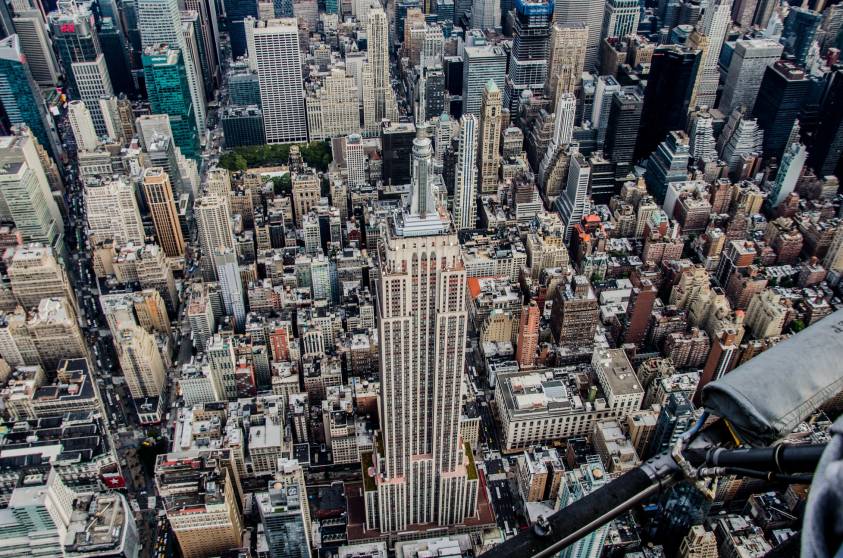 As you stroll along the streets of the Garment District, don't forget to pay attention to the architecture. It is home to no less than the iconic Empire State Building, which is always worth a visit. However, the detailed facade of other 19th to 20th-century buildings are also worth marveling at, such as Greenwich Savings Bank and the Church of the Holy Innocents.
Midtown Comics
Pop culture fans will be delighted to know that there is a Garment District branch of Midtown Comics, the largest comic book retailer in the US. Whether you're a diehard DC or Marvel fan or support independent artists, this is definitely a great place to visit.

Delmonico's Kitchen
To keep up with Garment District's upscale vibe, stop by Delmonico's Kitchen for an exquisite fine dining experience. It has an extensive menu with some of the highlights being their tuna tartare and filet mignon. Finish up with their classic baked Alaska and a glass of port wine.
If you want some more interesting titbits for your trip to NYC, why not pay a visit to Buffalo? Our getaway guide will hopefully give you more reason to stay in the state for a couple of days longer.
This article is contributed by Archie Burke.