The ultimate gift guide for finding gifts for everyone on your list.
FOR THE COFFEE LOVER
Treat yourself or someone special to a sleek innovation in coffee prep.
The De'Longhi Dedica EC 680. R pump espresso machine offers a traditional espresso and cappuccino experience in a slim, 6″ design. The Dedica features a patented manual cappuccino system, allowing you to achieve the richest, thickest, longest-lasting foam. $379.99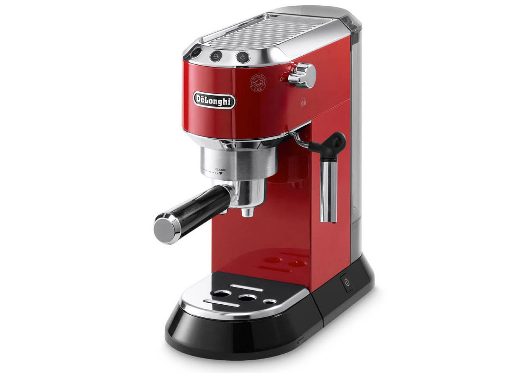 Also from the Dedica line, the stainless steel conical Dedica KG 521.M promises an exceptional cup of coffee, as it artfully grinds fresh beans. With a digital LCD display and 18 variable settings for espresso, drip coffee and French press, you can customize your grind like a professional. $249.99
FOR THE DRINKER
Hibiki Harmony: This premium-priced whisky hails from Japan and is the first product from the Suntory distillery to be sold at the LCBO. Japanese whisky is hard to find outside of Japan, and hopefully, this allocation will be the first of many for Ontario. Hibiki Japanese Harmony is a blend of Japanese malt and grain whiskies from Yamazaki, Hakushu and Chita. Presented in the brand's trademark 24-faceted bottle representing the Japanese seasons, Harmony is light and approachable, with enticing notes of orange peel and white chocolate. A very high-quality selection available at the LCBO for $99.95.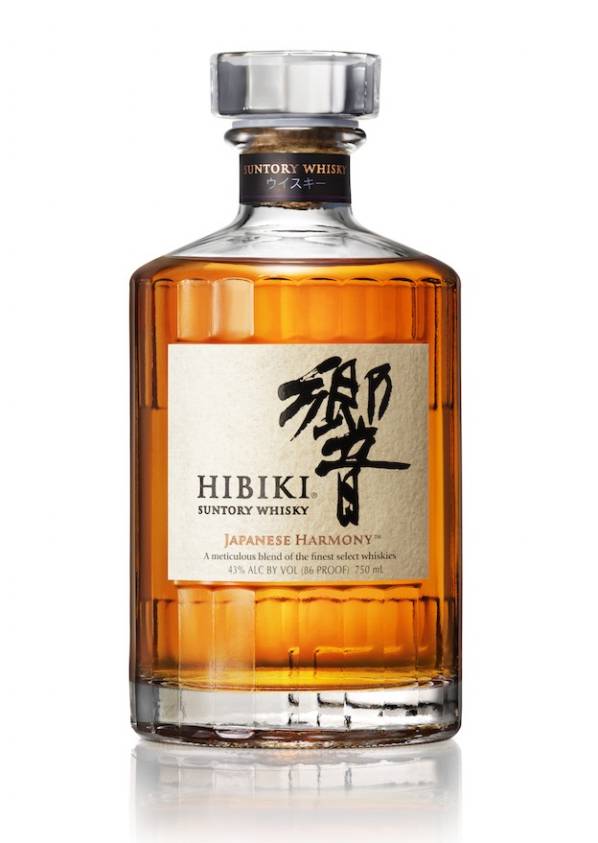 Bowmore 12 Years Old Islay Single Malt: Bowmore 12 has a place in many hearts as Islay's 'medium-peated' malt. A pronounced iodine character with plenty of pepper, the current bottling is a welcome return to the classic Bowmore of the 1960s and '70s, with the emphasis on tropical fruit and smoke.  On special now at the LCBO for $59.95!
Whitehaven Sauvignon Blanc 2015: This fresh and lively white wine would make a perfect hostest gift. !  Perfect for serving with salads and appetizers.  Imported from  New Zealand Sauvignon Blanc and available at LCBO for $19:15.
FOR THE TRAVELLER
World Adapter: From OREI comes this ultra-compact power adapter, the "M8", that will convert plugs for any country worldwide at the slide of a switch. Don't carry a ton of separate adapters; this is the only one you'll need. World Travel Power Plug Adapter with Dual USB Charger – M8 By OREI – The International Mate $26.00
Compact Travel Speakers: There's nothing better than taking your own music along. Get the biggest in sound with this tiny speaker set. Bose is the best and in this case, size doesn't matter! Bose® SoundLink® Color Bluetooth Mobile Speaker  $149.99
The Scratch Map: Forget push pins. The Scratch Map allows you to highlight the places you've been by scratching the black surface, revealing a pleasing gold layer beneath. The result shows off your travels, while providing a unique mural for your living space! Luckies of London Scratch Map – Deluxe Edition (USLUKSD) $21.98
Bluetooth® Wireless Headphones RP-BTD5: ($129) For Travelers on the go, these Panasonic Wireless Bluetooth® tech headphones are a perfect on the road. They easily pair to your wireless device with a one-touch NFC app. The battery lasts for up to 40 hours with built-in lithium-ion battery—fold-flat design for convenient storage.
Tilley Hats: TTW2 TEC-WOOL: ($109) No one makes hats quite like Tilley Canada.  Tilley's hats aren't JUST for the outdoor enthusiast – they now have an assorted fashion line that comes with all the bonuses of functionality.  Like this Tec-Wool hat perfect for cool weather. 
FOR THE FOODIE
New PC® Insiders Collection Holidays
Each year, Canada's own President's Choice brand presents a trove of unique and delectable selections, perfect for giving, or sharing with your holiday guests as part of a festive meal. Highlights among the wide range on offer this season include Maple and Bacon Popcorn, Hot Cocoa Marshmallow Fudge (imported from England), the stunning and giftable Festive Chocolate Collection, a Hazelnut Mocha Latte for brewing machines, and a vibrant and luscious Pistachio Spread, perfect for topping any ice cream or pastry! Create your own gift basket, or shop for a feast! Order all items and find mouth-watering recipes online at www.presidentschoice.ca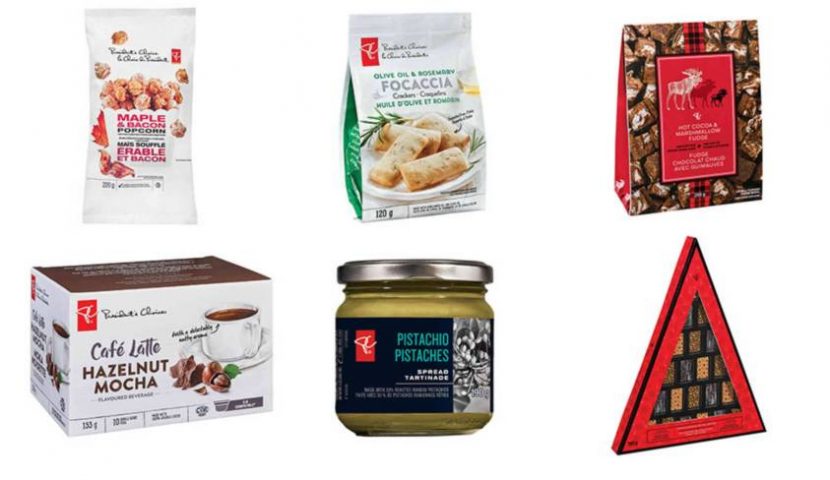 FOR THE LEARNER
Why not give a gift that recipients will use for a lifetime? The options for lessons and workshops are endless, from cooking with booze to yoga to using a drill or designing video games.
The Pitchfork Company offers classes for adults and children, with topics ranging from DIY soap- and candle-making to homemade pretzels and tile art! Costs vary, depending on the subject matter.
Quance Photography offers a true beginner course that covers everything from turning on your camera to composing the perfect photo. Spring 2017 is registering now, with daytime or evening options. The cost is $425 + tax.
The Cube Design and Technology School offers myriad choices for juniors, teens, and adults who want to learn programming, game design, photoshop and much more. Costs vary depending on the topic.
FOR THE GIVER
SENTALER4SickKids: Made famous by Sophie Gregoire and Kate Middleton, SENTALER coats are sold across the world through online shop and luxury retailers like Holt Renfrew, Hudson's Bay, and Nordstrom. This season, the designer features hats made from the same high-quality alpaca wool and ribbed design used in the coats. With "SENTALER4SickKids", 25% of the sales of all hats sold will be donated directly to SickKids Foundation.  $150
FOR THE READER
Books are always a pleasure to receive and the wide variety of material on offer provides a selection for everyone on your list from Simon & Schuster publishers.
From domino magazine comes its second book: Domino: Your Guide to a Stylish Home ($45.00) will help you define your personal style and make choices you love when styling your space. The second book capitalizes on the first, with a more detailed and modern perspective.
Emmy Award-winning comedian, actress, writer, Amy Schumer has written a refreshingly candid and uproariously funny collection of (extremely) personal and observational essays. In The Girl with the Lower Back Tattoo, ($36.99) Amy mines her past for stories about her teenage years, her family, relationships, and sex and shares the experiences that have shaped who she is—a woman with the courage to bare her soul to stand up for what she believes in, all while making us laugh.
New from the lifestyle maven helloglow.co is Hello Glow: 150+ Easy Natural Beauty Recipes ($25.95) for a Fresh New You. Teeming with beautiful photographs, the book gives insight into many quality, natural ingredients and the beauty benefits of combining them. Make your own fresh, organic, and effective spa, skincare, hair maintenance, and cosmetics recipes at home.
Ultimate Wilderness Survival Handbook:  ($19.99) With 110+ years behind them, the experts at Outdoor Life magazine have compiled the information-packed. From the best-selling team at Outdoor Life, this essential guide to surviving in the wilderness is for survivalists and hobbyists alike.
Canadian Living, The Special Occasions Cookbook: ($34.95) 250+ Recipes for memorable gatherings. Every year, the Test Kitchen develops and tests hundreds of recipes, to guarantee perfect accuracy and impeccable presentation.
FOR THE HAIR STYLER
KÉRASTASE PARIS luxury holiday sets are worth the splurge. Treat stressed tresses with ultimate restoration and long lasting nourishment.  Produced by KÉRASTASE PARIS, holiday gift sets are available for all hair types.  The Chroma Riche Holiday Gift Set ($104) for colour treated hair.
NOTE:  All prices are stated in Canadian Dollars unless indicated otherwise.
Special thanks to Jennifer Sharp for her insight and work on this annual gift guide.